Make walking the natural choice for as many short trips as possible.
15 steps to transform Greater Manchester, by changing the way we get around.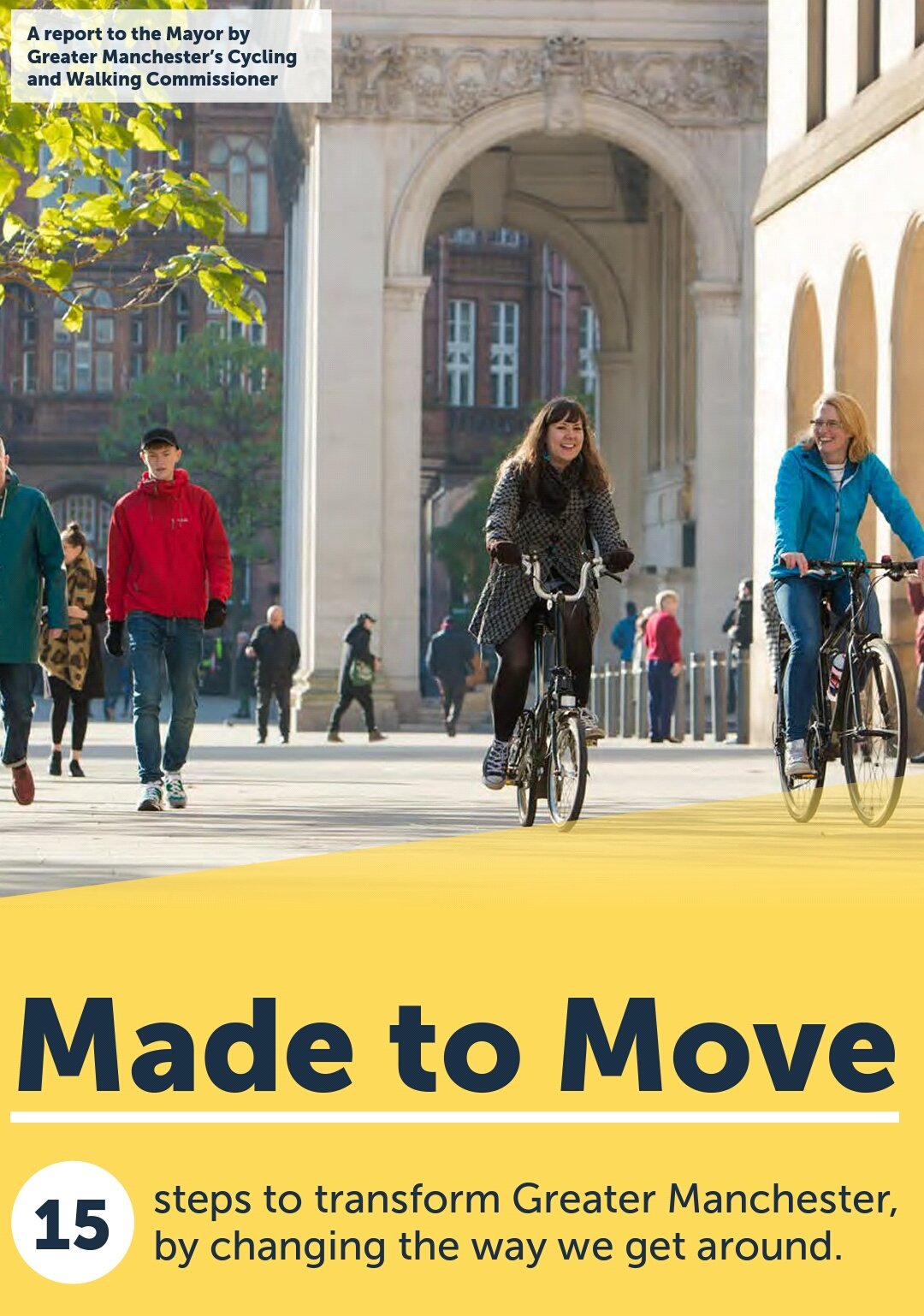 Creating the space for walking and cycling
5.  Ensure all upcoming public realm and infrastructure investments, alongside all
related policy programmes, have walking and cycling integrated
9. Deliver year on year reductions to the risk per kilometre travelled, by establishing a task force to improve safety on roads and junctions.
10. Call for devolved powers to enforce moving traffic offences, and develop
strategies for reducing antisocial driving